Politicien on ne veux plus (Song & Clip)
The song has been produced by an african refugee activist who is going to participate at the caravane and who has lived himself for many years in a refugee camp in Germany.
Sticker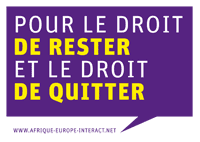 Anti-Frontex-Poster & Info-Flyer about Frontex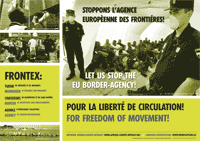 T-Shirts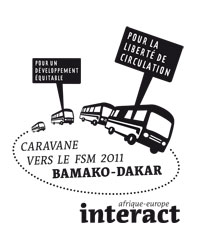 250 T-shirts are prepared for the activists of Afrique-Europe Interact. Furthermore we will be able to print the motif on shirts, skirts and T-shirts during our caravan as well.